THINK SUMMER, THINK FORDHAM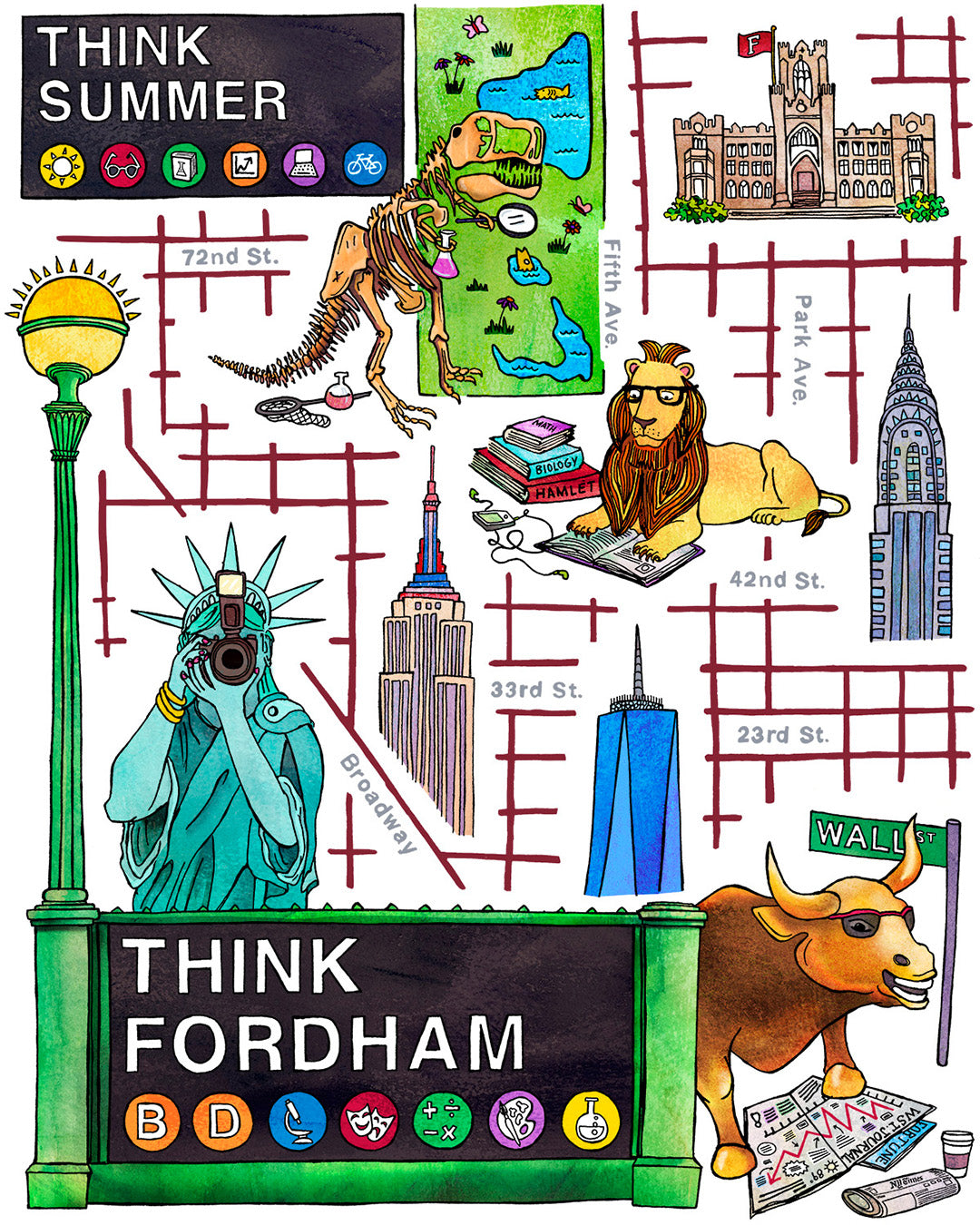 Think Summer, Think Fordham
Client: Fordham University
Art Director: Maggie Coyne
Fordham University's Summer Session, is a pre-college program for high school students seeking to gain college credits while experiencing life as a prospective Fordham undergraduate student. For their advertising campaign, the marketing team sought an illustrated map depicting the program's class offerings and the school's location in New York City. The map's motifs were used as standalone illustrations throughout the printed marketing collateral.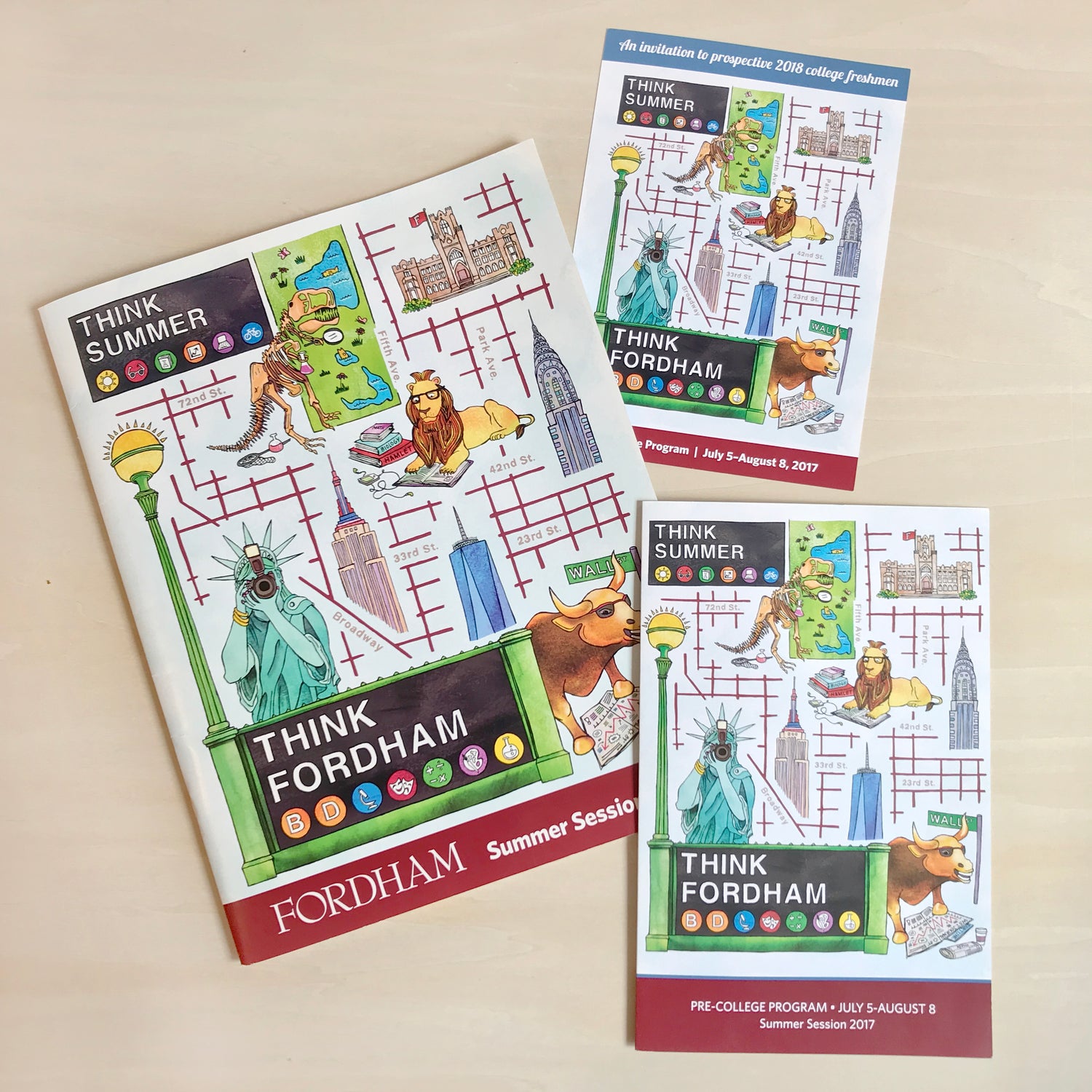 Think Summer, Think Fordham map printed on catalog cover, mailer, and brochure.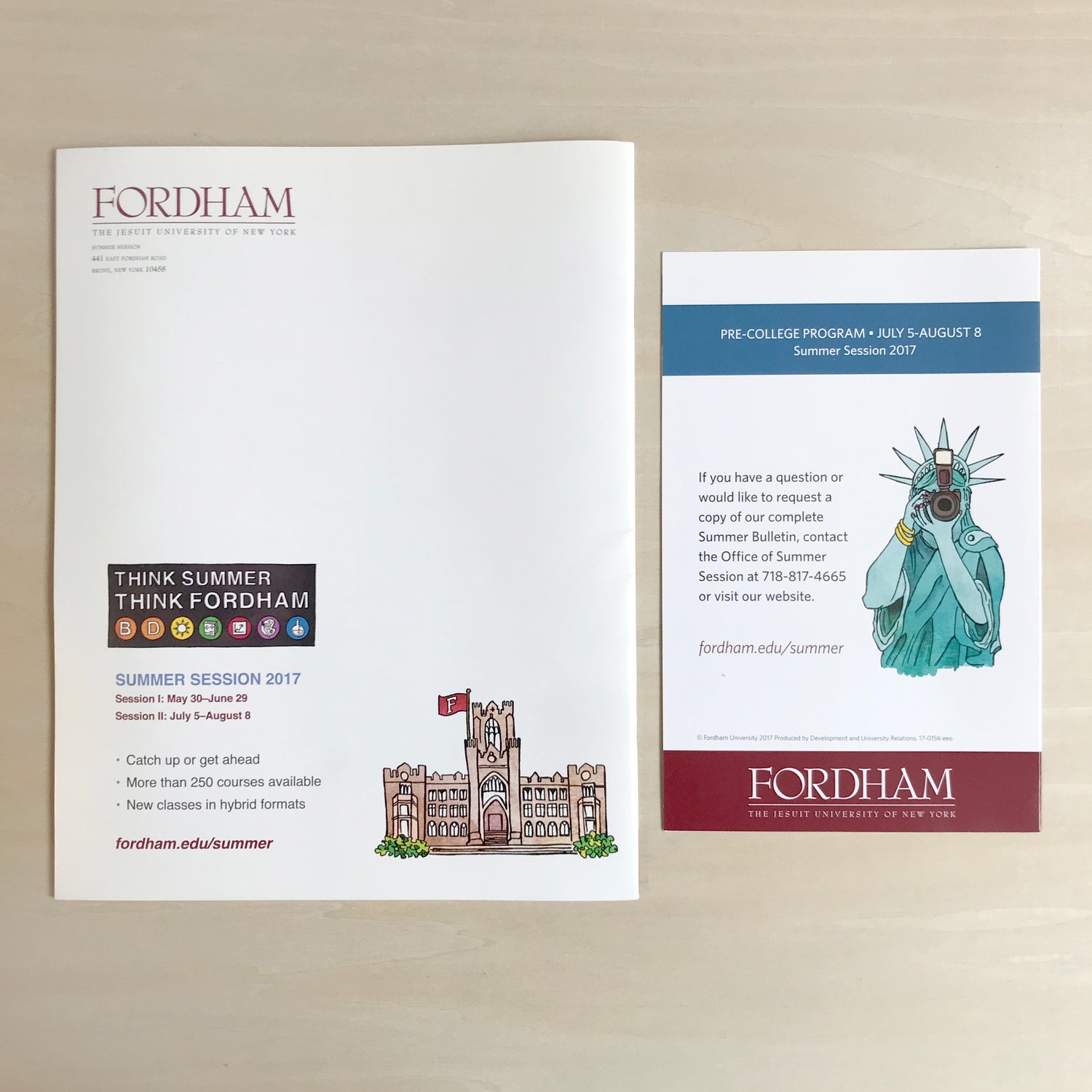 Back covers for the program's catalog and brochure feature elements from the main map illustration.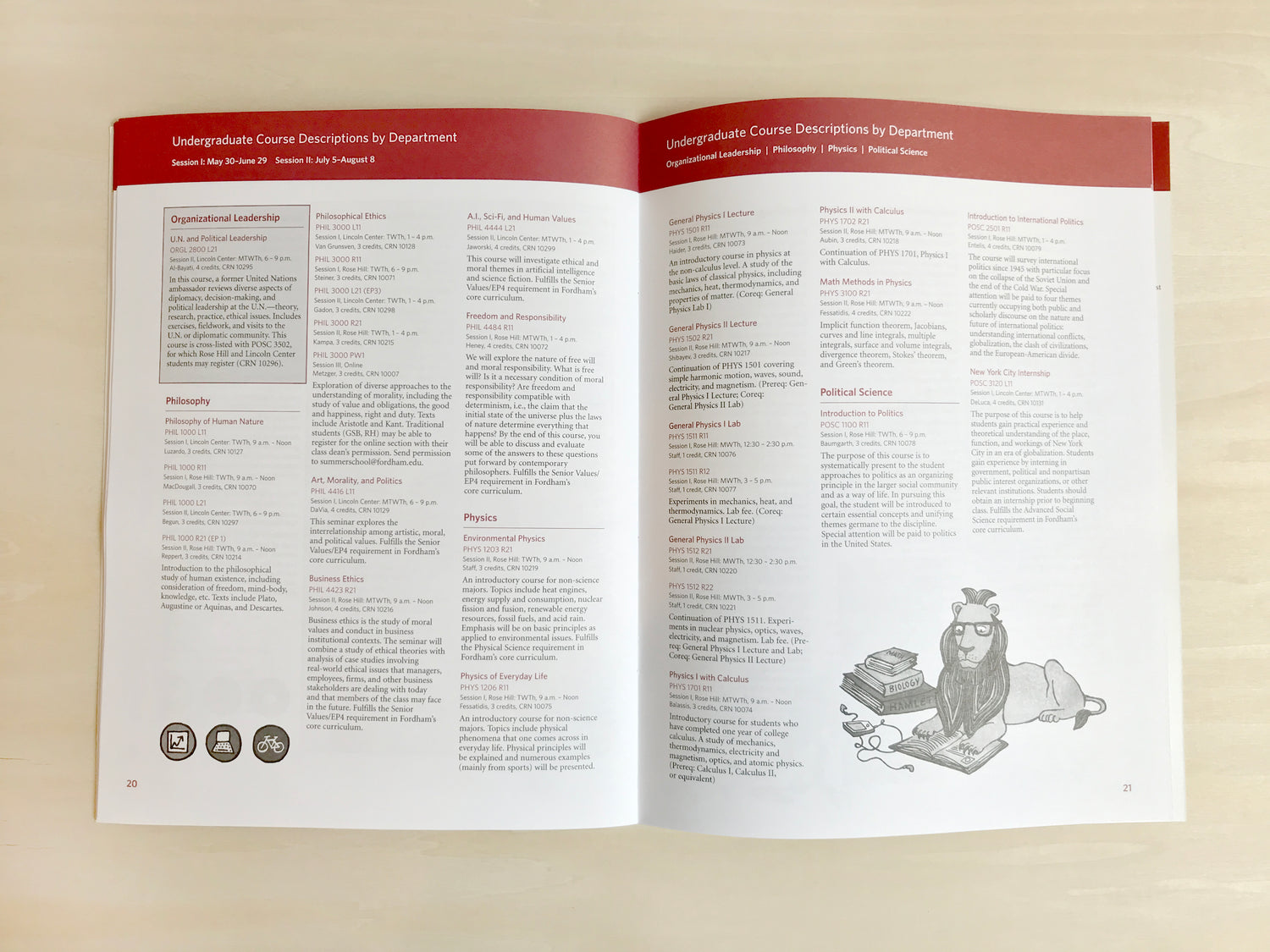 Inside spread of course catalog featuring NYC subway-style academic icons and NY Public Library lion statue reading literature.